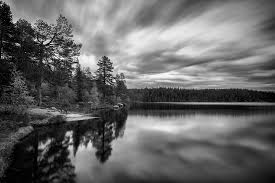 Men don't belong in church.
As I sit in the cove of my back porch, watching the white pines sway and toss before me, gusts showering small, dart-like missiles in surging waves across my lawn, I huddle into my chair a little deeper.
Wind howls through the trees as a siren begins to wail in the distance, reminding that danger lurks out in the vast beyond. Overly aggressive fronts spatter across and into my hiding place, chilling me with cold, hard pellets of water.
Impending dark clouds loom in the sky, warning with an occasional menacing boom of their approach. The Florida treasure coast has come alive with a fury that must have once sent the fiercest Seminole scurrying for cover.
I should probably be inside. That is precisely the reason I'm out here.
[Buy Breathing In and Breathing Out for under $8.99 in paperback or $2.99 on Kindle]