(This is the beginning of Chapter 11 on growing family relationships with God from Breathing In and Breathing Out by JP.)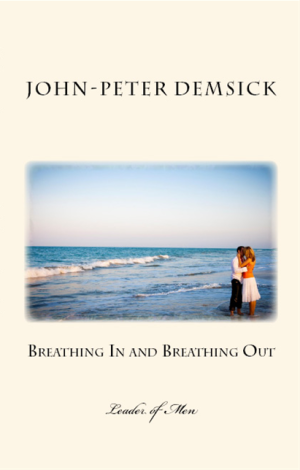 The trees rustled above me. The canopy of leaves stirred with a slow trickle, each shape tinkling against the next, excited to pass along its gentle whisper.
A steady swell picked up the wind until it rushed through the long, swaying timber that bent as though shaking hands to reintroduce themselves after a forgetful hour apart.
A symphony of sound and motion swept through the treetops.
My mom often disappeared on prayer walks in these dense woods pocketing Interlochen in northern Michigan. I understood why.
It was like God had left this spot on earth as an Eden—a hallowed ground—and those fortunate enough to stumble upon it could commune with him as he'd once intended: in long, ambling walks through oaks and ferns, past forgotten trails and ravines of fallen deadwood, where the soft ground of a marsh yawns as though it almost remembers once being a river, longer ago than most locals would know.
It's a good place to hear his voice quietly speaking, amidst the whisper of the trees.
It is a place, when I have been away, I often long for.
[Click to read Breathing In and Breathing Out for $8.99 in paperback and $2.99 on Kindle.]
[<–Click to read the beginning of Chapter 10.]    [Click to read the beginning of Chapter 12.–>]