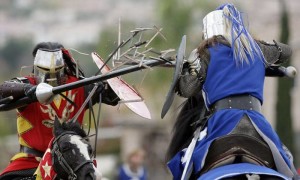 It was the week before the fourth football game of my brother Rob's senior year.
"We're not leaving this field until the offense gains five yards!"
Rob perked up. In that moment, he decided, We're not going home.
A transfer from a local school, he was lauded as an elite wrestler, but joined the football team, as well, to try his skills at another sport.
However, the way his new team practiced, quite frankly, disgusted him. A quarter through the season, it was time to show them why football is considered a contact sport.
[Buy Breathing In and Breathing Out for under $8.99 in paperback and $2.99 on Kindle]
[<–Back to Chapter 2]    [Skip to Chapter 4–>]