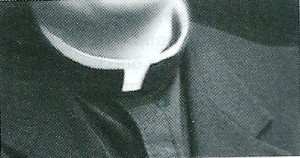 The other day, an epiphany occurred to my mom.
We were discussing the difference between the world and the church. She remarked, "You know, we often talk about our witness and how different we are supposed to look from the culture. I think possibly the greatest witness is when strong men in the church can co-exist and not be threatened by each other's strength."
What a church that would be.
Imagine the frightening power of a vast army of fully empowered men living out their nature for the mission of the gospel.
[Buy Breathing In and Breathing Out for under $8.99 in paperback and $2.99 on Kindle]
[<–Back to Chapter 6]    [Skip to Chapter 8–>]