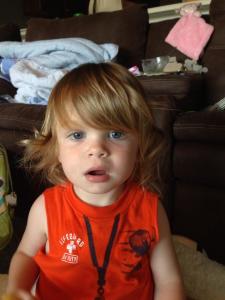 A great date, I thought. Both of us had been pretty quiet. The idea to take the family out for ice cream on date night now seemed like not such a good idea.
It isn't like nothing had happened, though. Angela had hovered with eagle-eye precision over Luke's stroller at every whimper.
And I…I had felt a little neglected, to say the least.
But all was not against us. The setting was serene. An ocean breeze whisked off the glistening waters as waves rushed up the shore, pouring their churning contents over the cool white sand as dusk approached. Munching the last bits of waffle cone filled with delicious ice cream from our favorite parlor by the beach, we found ourselves at an ideal spot to be swept away.
Yet, as the stroller bumped and rattled over the brick paver surrounding the park, I grew more frustrated.
[Buy Breathing In and Breathing Out for under $8.99 in paperback and $2.99 on Kindle]
[<–Back to Chapter 8]    [Skip to Chapter 10–>]