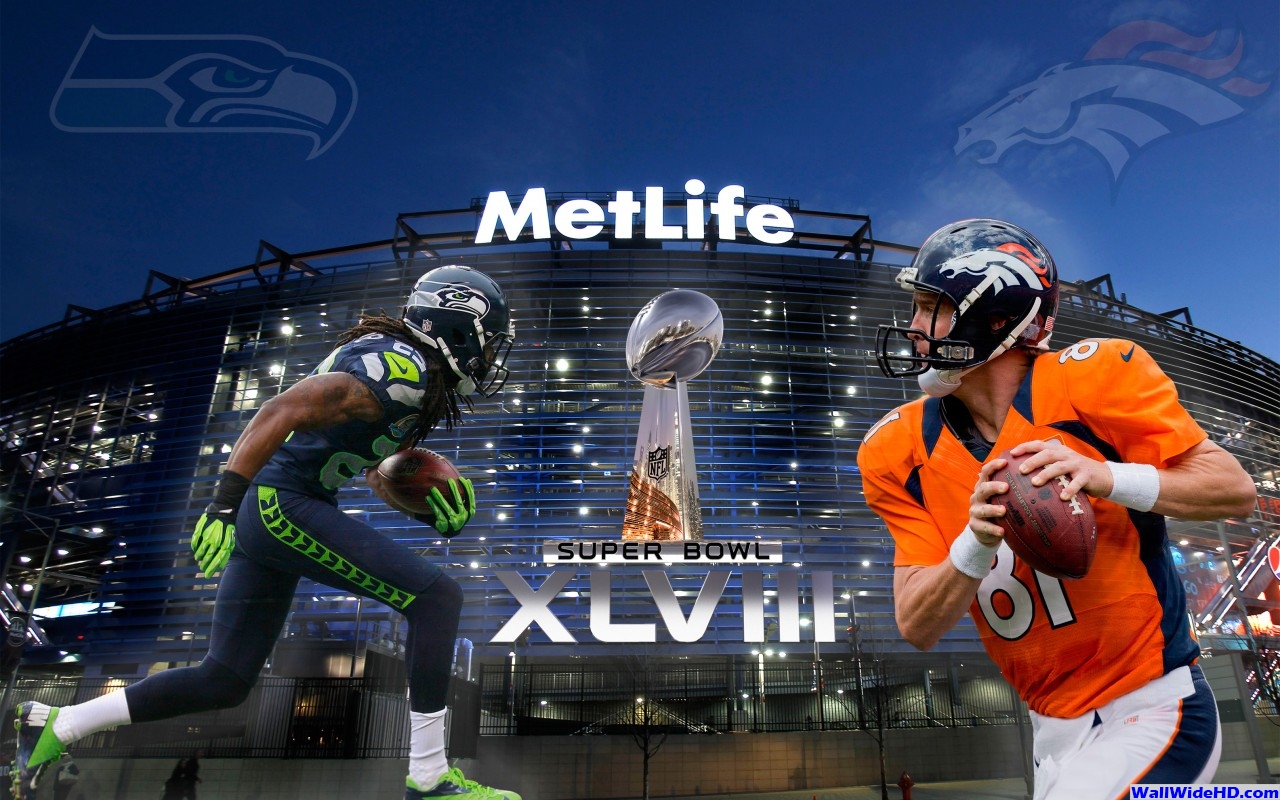 You shouted, "Yes!" and fist pumped. Peyton Manning threw his second interception.
Your heart leapt for joy. Richard Sherman lay writhing in a heap.
You alternately rejoiced or mourned as superhumans on display rose or toppled in glorious, otherworldly fashion. In the Colliseum of our day. The altar of pop culture achievement. The Super Bowl.
If you're like the rest of us, you picked a team to champion long before the game began. But it probably wasn't for love of the sport. Most of us who aren't Denver or Seattle fans couldn't have cared less about the two teams. We chose who we could oppose as much as any technical aspect of throwing or catching, punting or tackling, worth rooting for.
You chose who you'd love and who you'd hate based on some random connection — college affiliation, jersey color, or flavor of Doritos slot in the preceding commercial break.
Maybe you're a Dolphins fan and you're partial to your old friend Wes Welker darting like a jackrabbit. Maybe clean cut Peyton makes it look too easy. Maybe Sherman's outburst scared you into cultural disapproval. Maybe you posed for a picture with Percy Harvin at Florida and forced your star-struck friend to hold the camera. Maybe you don't like how Pete Carroll tainted USC. Maybe you're bitter the Broncos traded Tebow. Maybe a thousand big and little things that make you love one set of colors and hate, with double-fist-pump rage and curses, that other dread set of colors.
Maybe this game is much too real for us. And yet not real enough.
You have to have a hero. You have to choose a villian. Because you are just like me.
And though we'll never play a down, for three and a half hours this will be our bitter, screaming, consuming, infuriating, euphoric, black hole swallowing end.
There's more to this than football.
Oh, I imagine we know deep down there's nothing so awful or evil about Richard Sherman that we should celebrate when he falls into a contorted heap of pain. Or groan when he's in for the next play, batting down passes.  And there's nothing that should make us hate a man who throws effortless touchdowns like Kobayashi throws down hot dogs. 50 per showing. Or love him because his Buick commercials make him more approachable than a guy with an UGGs contract and a supermodel wife.
Aw, we have one heck of a buy-in to all this. It takes a television interview or church attendance or college degree or geographical location or brand of pickup or choice of charity or girlfriend or tattoo or birthmark or pimple or way of holding a fork for us to alternately make a demon or god out of a man on the screen in front of us.
A human being. No, not a human being. A hero or villian. A mask who fits a narrative we create. The mask, merely a projection of the heart and dreams we hold.
The reflection off the screen in front of us, our own.
We fight for every yard with everything we hold dear and in the next squander it away in a rash of unnecessary violence and excessive celebration. All without lifting a finger in our beer can-littered living room.
The final score an indictment or exoneration. Of us. Though we'll never even walk through stretches, we'll hold our head high or hang it in disgust.
We need to win. We must win. That guy went to my university. This one's the real thing. This arbitrary set of irrelevant data points that intersects with me.
Could it be we see something of ourselves in the pretty boy with nice passes or the vicious, roaring competitor?
Or could it be there's something much more valuable we've hidden beneath these intersecting data points — that we desperately hope, like a giant dream clashing with titan dream-catchers, we can still win?
Each of us holds a candle of promise, flickering in the wisp of a last second pass that will be either caught or deflected. A future still possible or soon to be deferred. Held in the hands of our heroes and villians.
Perhaps we've got the game wrong. Perhaps it's more about us than it should be, but less about us than it ever will, as long as we let it do our fighting and stretching and groaning and writhing for us. Perhaps it's time we get a little unhinged and pull out our own dirty cleats and find out if we still can win, after all. Perhaps this stage, and the combatants on it — a God, a demon, a showdown, a triumph of intense, raw emotion — was written on our hearts before it was ever measured in ratings.
And perhaps we're invited in by a Hero. To enter the arena. To writhe. To rise.
Perhaps that's what is reflected in our now-black TV screens. What Richard Sherman and Peyton Manning were never meant to be to us — never could be — why they were meant to fail us in some way, whether by winning or losing or simply becoming less godlike.
Perhaps there is more to this than football. And perhaps, if we simply wait for next season, there never will be.