Okay, this one's for the guys.
I know what you're all thinking boys. Beneath that Christian veneer, there's a man who, if he's single, has one thing on his mind other than loving God and finding the quickest path onto the water after work.
It's how to get a girl.
Maybe you're at the wife level, desperate for a woman to settle down with, someone to sit on the front porch next to in a rocking chair and laugh at jokes only the two of you share for years to come. Maybe you're looking for a girlfriend, someone to snuggle up next to on those lazy nights when there's nothing to do but stay in and watch a movie.
Either way, if you don't have one, I know that's what you're thinking.
And you don't want just any girl, you want the one. You want a dove — a million dollar girl, a girl who's better than you.
But those girls don't just walk into your arms, lads. They have to be won. You have to storm the gates of love and succeed by taking the girl, sweeping her off to a life she thinks is better than hers.
It doesn't arrive at your doorstep as a prize for being a nice Christian guy. Sure, God answers prayers, and I prayed for my wife a long time before I found her, but if you think YOU aren't a crucial part of this equation you're deluding yourself.
I'm going to shoot you straight, as a guy who got a girl a thousand times better than him. There are only two ways to get a girl who's better than you.
You can be FAKE and have game so you ACT LIKE you are better than her or
You can BECOME BETTER than you are
That's it. Those are the only two choices.
Most guys choose the first. They make their whole life mission becoming a dirt bag who preys on innocent girls to get what they want, using tricks and manipulation to somehow end up with this girl. You can choose that. You really can. The problem with this choice is she's going to be disappointed the rest of her life when she finds out who you really are and she's too chicken to give you up. Or she'll leave you.
I don't know why guys can be so stupid.
They forget verses like,
A quarrelsome wife is as annoying as constant dripping on a rainy day. (Proverbs 27.15)
Well, what do you think your woman is going to be like when she falls in love with you because you tricked her into thinking you were Don Juan and you ended up being Don D**che bag? You think she's gonna serve you hors d'oeuvres every night before Monday Night Football? Hardly. Go on and pose your way into a relationship. You may steal her purity; that much you may get, and sadly a lot of guys do. But you'll never get her heart. Not fully. She may love you too much to leave because she's given you so much of herself, but deep down in places she doesn't talk about she'll want to. Is that what you want?
Good luck with that life.
I know what I want. I knew what I wanted a long time ago. I wanted a dove who would fall in love with me, who I could build a lifetime with, who I could spend every fleeting moment getting closer to and both of us liking what we found there, and who I could start a legacy with that ends with countless grandchildren running around us telling tales about how awesome Grandma and Grandpa are.
That's what I wanted. And I knew there was only one way I was going to get it. I wasn't going to get it being a fake, so I had to BE BETTER than I was.
You want the secret? There it is.
That's it.
You want a million dollar girl? She isn't just a commodity out there waiting to be bartered and sold to the nearest Romeo huckster. She's a person. She's got real dreams and desires, laughs and cries. And she, my buddy bro sometimes slow friend, is looking for a million dollar guy. So you can either be cool and woo her until she doesn't know which way is up — but she'll figure it out sometime — or you can buck up, brush those chips off your lap, and become a MILLION DOLLAR MAN OF GOD.
Only one of those options will buy you a lifetime of happiness. I don't know how guys can be so stupid. They spend their whole existence learning how to get game so they can meet girls and get some, they invest everything in that, when they could invest that energy into being the man of her dreams instead of pretending to be the man of her dreams. Which would you want to be? That choice was easy for me.
Stop pretending, and if you're a Christian guy who's waiting around for something special to happen, stop waiting and start building a million dollar man, from the ground up.
If you want to be that man, like I wanted to be, you have to start two things now:
2. Build a relationship with God where you become a disciple — a real follower — not a pretender
A disciple becomes like his master, his sensei, and yours is Jesus. If you don't become a better man, day by day, brick by mortar'd brick built with the toughness and stickiness of life, if you don't become a man who can love and lead her in God for a lifetime — not just 'til you break down and give up or dally with the secretary — you don't deserve her.
I hope you don't get her. And don't think you can turn it all around once you meet the right girl. The right woman will sniff you out and be gone before you know it, if she has any sense.
If you don't start now, crafting that masterpiece Man of God who God intended you to be, you'll never build a million dollar man worthy of her. It starts with a foundation and takes years of determination and sweat; there's no overnight success in becoming a Boss in God.
But the end is all worth it. I'm married now to a woman worth ten times my weight in gold, and it just gets better. I didn't smooth talk or screw around. I was intentional at 17 about becoming the man of my future wife's dreams, and we awoke to that dream at 31.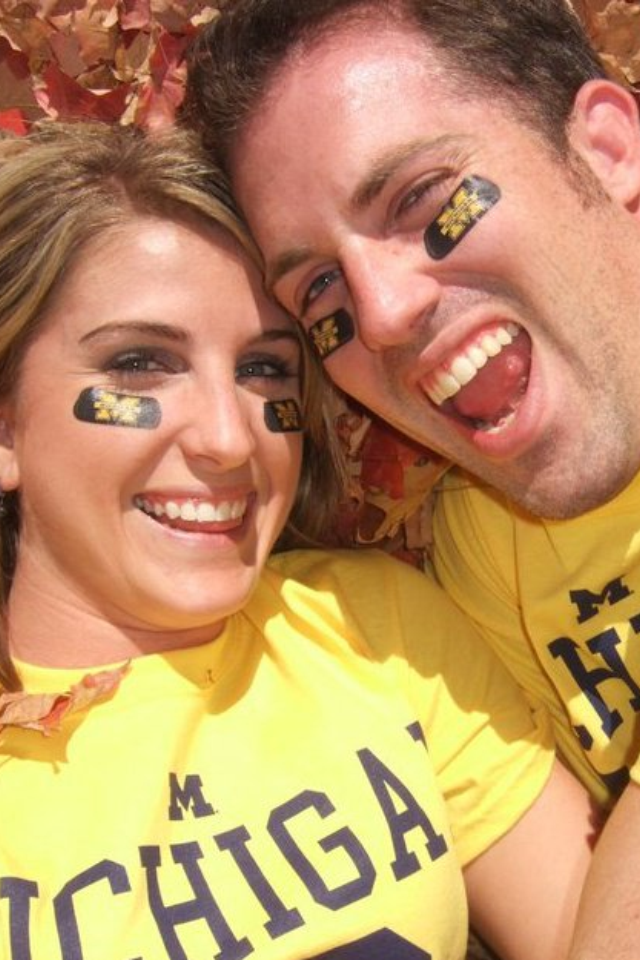 Brick by brick, man. You can have it. But you gotta start building NOW.
So quit screwing around and feeling sorry for yourself, and go out and get a girl who's better than you. Get her by becoming the man she's praying she'll fall in love with someday.
Part 2 is How to Win the Girl of Your Dreams By Becoming the Man of HERS 
Part 3 is How Becoming a Disciple of Jesus, NOT a Pretender, Helps You Win at Life and Girls