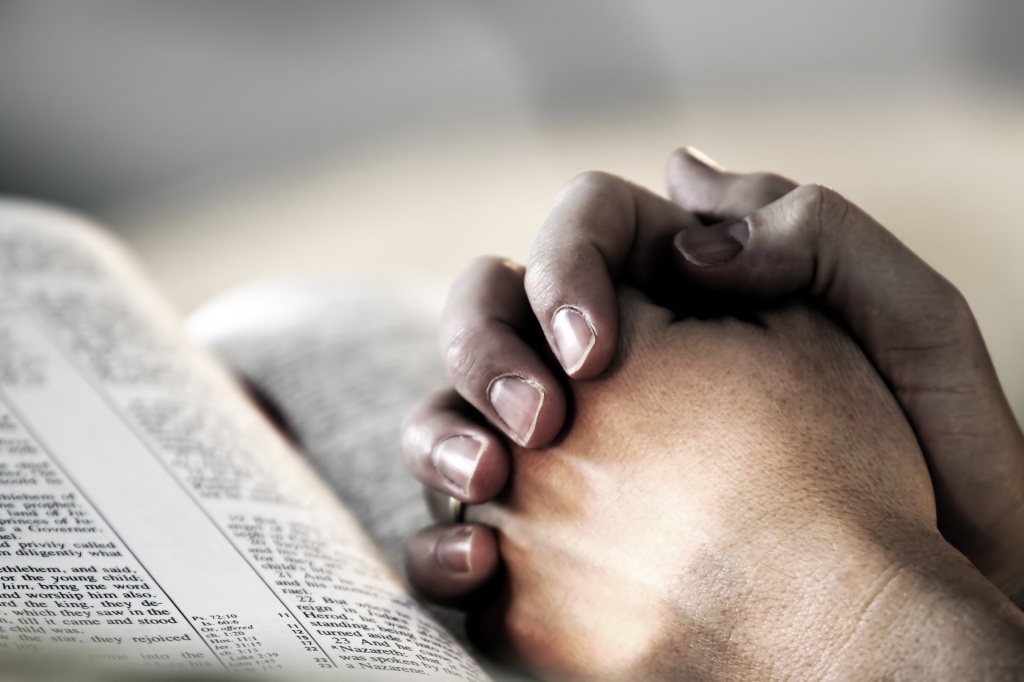 (Touchy Tuesday takes a deeper look at controversial Bible passages that are commonly misunderstood. This post is the biblical study for the series on femininity vs. feminism (femininity wins!) we've just featured. Part 1 was "Woman of God, Will You Lead the Church?" and part 2 was "Five Ways Empowering Femininity Rocks." This is a wrap-up that will help you form your thoughts on biblical femininity in relation to church authority that is grounded in the Word of God as a bonus (free!) to the articles. Enjoy.)
This is not a comprehensive post about women. God forbid I try to pull that off. I wrote two chapters in Breathing In and Breathing Out about femininity and captured much of the awe I feel toward women there. If you want a vision of the insights I've picked up along the way, snag a copy for the almost negligible price. If not, fill your home library with such spiritual giants as Elisabeth Elliot and you'll be a wise and spiritually rich man/woman/budding scholar/blog troll.
I think you will find this a very enriching Bible study. It will expose Bible interpretation mistakes that you may not be aware of — because scads of people make them — and give you a clear vision for what the Word of God says about women and men in difficult Bible areas such as church authority.
The Zombie Apocalypse is Here. Bring Out Your Undead Un-Men and Un-Women.
I sometimes think that when people defend a nonbiblical worldview they throw logic out the window and grab onto words they recognize, then quote verses ad nauseum until no one notices or even cares that they haven't completed a coherent thought. Everyone's too mesmerized with their clever repetition. My two year old is a master at this with youtube videos of trains. Doesn't matter if he's watched five hours and I'm fully aware that 4.99 hours is the threshold at which brain cells die from watching a toy go around a track. When he yells "Wath Thomas! Wath Thomas!" something within me compulsively reaches for the remote, loses the ability to think, and hits play.
Such is the case with every Galatians 3.28 argument related to women.
So in Christ Jesus you are all children of God through faith, for all of you who were baptized into Christ have clothed yourselves with Christ. There is neither Jew nor Gentile, neither slave nor free, nor is there male and female, for you are all one in Christ Jesus. If you belong to Christ, then you are Abraham's seed, and heirs according to the promise. (Galatians 3.26-29)
Supporters of women pastors (women having church authority), use this verse as carte blanche permission to eradicate biblical femininity and masculinity. They say if there is no male and female in Christ, then men or women can do any position the other does in church. However, this is mind-numbingly absent of thought, a spiritual grabbing for the remote to stop the violence to our intellect. Strangely, they only apply this conclusion to church, even though church is never mentioned in the verse, but all of being "in Christ."
Whole denominations of faithful Christians believe men should be the head of the house, not women — no matter how much they feel led or how strong their gifting — but use this verse as their go-to ace in the hole when defending the worldview that women should be the head of the church over men when they feel gifted or led.
There are strange things happening in this logic, and I think they have something to do with, "Wath Thomas!" I am so mesmerized, I want to agree…but I can't. The problem is Galatians 3:28 never mentions the home or the church. So if you use it to "prove" (a few brain cells died in the making of that phrase) that men and women are interchangeable in church through the gifting of the Holy Spirit and the new covenant, then you must do this completely in the family, too. You may not apply that logic to the church and require that men are still head of the family.
It's not intellectually honest to do otherwise.
More importantly, the passage above is clearly talking about our position in Christ, not our roles in his Body. It says, "You are all children of God," "Abraham's seed," "and heirs according to the promise." This has nothing to do with our job or even design as men and women in the church, but our equal position in Christ.
And if that doesn't make it crystal clear, it was written by the guy, Paul, who — filled with the Holy Spirit in the new covenant — wrote:
Instructions in the home —
Now as the church submits to Christ, so also wives should submit to their husbands in everything. Ephesians 5.24
Instructions in the church —
A woman must quietly receive instruction with entire submissiveness. I do not allow a woman to teach or exercise authority over a man, but to remain quiet. 1 Timothy 2.11-12
Can you see the theme? Do we really need to argue about something so clear? We do. Okay.
Which brings us to…
Quiet, I Can't Hear You Yelling Across the Imaginary Aisle in Church I Just Made Up. I Don't Exist Because I am a Subheading?? How Dare You. 
This is the most hated verse in the Bible for those who believe women should be pastors or elders (with church authority) when they have a passion for it. I know, eye rolls are cocked and ready. The thing is, the right exposition of this verse is irrefutable and it's such a misaligned Scripture, so I have to do it. I have to. This verse is like your ex-girlfriend, just begging to be understood.
A woman should learn in quietness and full submission. I do not permit a woman to teach or to exercise authority over a man; she must be quiet. For Adam was formed first, then Eve. And Adam was not the one deceived; it was the woman who was deceived and became a sinner. But women will be saved through childbearing—if they continue in faith, love and holiness with propriety. (1 Timothy 2.11-15)
The main argument against actually believing what Paul says is that Paul was talking to a culture with archaic views on men and women, so of course he had to tell them not to have women take authority; it would be inappropriate socially. This is patently false. Paul tells us that isn't the case. Look at his reasoning for this direction:
For Adam was formed first, then Eve. And Adam was not the one deceived; it was the woman…
That word "for" means "it's because of this." The meaning is right in the passage, revealed by the pesky word "for." It reveals that it's because of God's creation (what he intended in the beginning), NOT culture or circumstance, and the fall, when Adam and Eve mixed their roles and confused their designs that Paul says these things. The purposes of masculinity and femininity God put in us. Ironically, mix our roles and confuse design is what people do when they make women pastors over men.
Creation and the fall. God's plan and how we screwed it up. Not culture. Not yelling across aisles.
And , as some claim, these verses are certainly not about husbands and wives either. These verses are in the middle of a passage about how to organize a local church body. The overall letter from Paul to Timothy is about how to set up and run the church at Ephesus, which Timothy must appoint leaders for. Oh, I pity this poor, misunderstood passage who probably cries her eyes out when most people read it. Read it carefully and there's no possibility it's about a husband and wife in their family: "I do not permit a woman to teach," or "to exercise authority," she "must learn in quietness." That is not the tone of a dinner table conversation. It's clearly about authority in a church.
Okay, here's where it gets interesting — the meaning that most people miss.
If you read deeply, this passage reveals the exact context in which Paul doesn't want women over men — teaching and exercising authority. That's the way it is in the family. And those are the pastoral roles in church. This passage isn't about women needing to stay silent in church — just as much as they aren't silent with their own husbands in their families — and it isn't based on some fictitious story that women yelled across the aisles to their husbands and needed to be quieted or that Paul was specifically addressing women who were false teachers (neither of which are supported historically or contextually). It is about men's design being headship, in any outlet — church or home (specifically here about church). Women can and should play their part in this pageantry. Churches need women. But that is not their part. The intent of the passage is defining and assigning pastoral roles — sermons and making executive church decisions. That's it. The roles that were designed for biblical manhood.
Rather than make you suffer through any more (seriously, I hope this exegesis is helpful), I will do the rest in part 2 next Tuesday. Next week, we'll address the more ludicrous, the humorous, and perhaps the interesting, as well as one major Old Testament gal whose example is often used to trump all of the above.
I will reveal something connected to her story that will surprise you, which I have never heard applied before, but which will absolutely rock the idea that her story judges whether modern women should take headship of churches.  (We're going to return to going through controversial passages in Genesis, and hit each spot as the time comes. God bless!)
As always, I love you, loyal truth seeker, Bible scholar, or blog troll. I absolutely love women and men. And I know this drama of how we play our parts together is essential to the pageantry of God's church and his body. As essential as the human heart. And the nature it reveals about Christ and the church.
Please add your thoughts below. This is the place to discuss, question, seek, debate, or comment to deepen our understanding of God's Word. May God bring us to a deeper knowledge of Him!