(This is the beginning of Chapter 12 on growing family relationships from Breathing In and Breathing Out by JP.)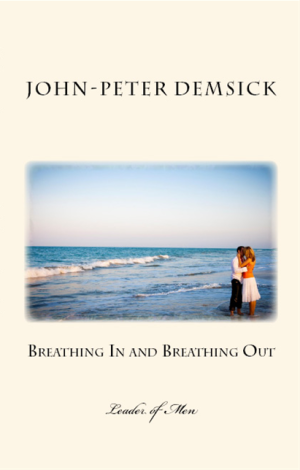 The sun had almost set over the ocean from the cliffs of Jamaica. Our round hut, built entirely out of rock with a thatch roof, overlooked a breath-taking 180 degree vista of ocean that seemed to extend forever. The fading light split the sky, cut through cumulous clouds that hovered lazily in the distance, and splintered into brilliant shades of orange and red slivers that shone across the horizon.
An old wood bridge hung thirty feet above clear, teal waters and extended over a cavern cut into the rocks. It was the entrance to this cliff-side paradise.
And the escape? The bridge. Or a quick plunge into cool, refreshing waters below. From the front door.
Angela stunned in her elegant evening gown, and I chose slacks and a nice button down shirt and tie. Although no one would know besides us (and a resident bat or two), we wanted the night to be special.
Dinner arrived—lobster with a side of Jamaican-style vegetables and champagne. The sun blinked its last ray and quietly slipped beneath the surface of the world, leaving us with just the flicker of a candle and the light in our eyes.
A romantic night like this can't be topped, so we chose to repeat it, ordering lobster and champagne to cliff-side hut again the next. It was the most beautiful honeymoon we could've imagined.
Can anything compare to it?
Well, possibly real life.
Though we can't afford the accommodations, God desires we maintain, even increase, this romance.
[Click to read Breathing In and Breathing Out for $8.99 in paperback and $2.99 on Kindle.]
[<–Click to read the beginning of Chapter 11.]    [Click to read the beginning of Chapter 13.–>]