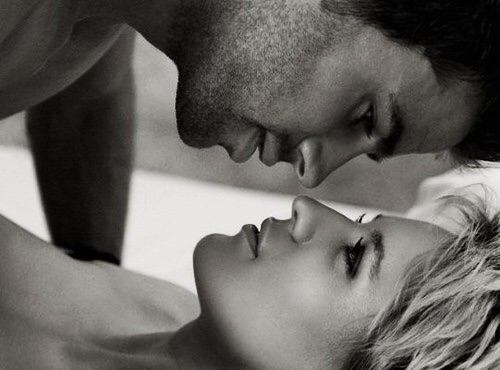 Dear Christian girl,
I heard your story. You got cheated on again, this time by a guy you were sure was the right one. He was suave. He was cool. He was hella romantic. I'm sorry. Cry it out. There you go.
Now, let's get serious, because I just about gagged when I heard all you want is to find a good guy with whom you have chemistry. Please.
Spare me, and listen to what a decent guy (no longer single) has to say to you:
You Christian girls are ruining your chance at a good guy because you want chemistry. You want hot. You want game. You want smooth. And you want good. But that guy doesn't exist.
What you really want is, out of all the "Christian" guys that you could choose, to find that smooth-talking, charming guy who you have hot chemistry with, a guy who delivers the fantasy with the flowers and a line attached that makes your heart skip a beat. You want the Christian version of Don Juan.
The problem is the only guy who fits the description of the ideal Christian guy you're looking for is fake. He's an illusion. In reality, the guy you're looking for is superficial. And you love it. Right up until you find out he has a girlfriend or a fiance or is cheating. You want the game, then you don't wanna play.
The truth is, you're attracted to superficial. And it's shallow. The only possibility of actually getting the guy you want out of that Christian sphere is the sliver of guys who are superficial and fake and want your chemistry as bad as you want theirs.
The guy you want — the one you'd have chemistry with — practices game so hard with other girls that he becomes the game, and "Christian" is a punch line he adds for effect. It doesn't define who he is. It isn't possible to find a guy who oozes chemistry, with smooth game, and who is a knight in shining armor who would never cheat, lie, or divorce. I'm not saying it's unlikely. I'm saying you will never find him because he doesn't exist. That's why your search for your dream Christian guy is so frustrating. Because it is inherently self-defeating.
All you Christian girls who want a guy, listen up. There's a reason you will choose the wrong guy 100% of the time if you want chemistry on your list of priorities:
The amount a guy invests in his game, his appearance, his style, his smoothness at capturing girls' hearts — exactly what makes you feel that chemistry and want him — is directly proportional to how shallow he is. It's a fundamental truth: a person can only invest in image or character, never both.
The more he invests in his image, the hotter he appears, but the less he's invested in his character. The more he invests in his character, the less investment he has for those image things, the superficial ones. And that's primarily where chemistry comes from. A practiced, sexualized version of relationship where flirting and attraction and sexual tension and finally release are everything.
What I'm saying is this:
You directly ruin your chance of finding a good Christian guy by looking for a guy with whom you have chemistry, because the guys who practice this art are the ones who are d**che bags. Game players. The more you want it equates to the more easily you are won by them, because you're secretly hoping for the game they're playing.
Christian girl, you finalize the contestants down to all the fakes and end up with a 0% chance of finding a good guy in the bunch because of what you're looking for as your starting criteria.
You've entered and lost a game you pretend you don't want to play. But really you are addicted to.
One thing you need to understand about chemistry is it is just natural pheromones being released. Every person has chemistry with every other person of the opposite sex when they flirt simultaneously. I could have chemistry with anyone I flirt with who's attracted to me, but I'm married so I won't. It's the release of attraction and energy between two people. It's natural and circumstantial and proves nothing. Chemistry is not something you either have or don't have with a person. What a crock. It's something you practice. Those guys who smooth-talk and play game have chemistry with every girl they meet. As much as with you.
Well, d*uches gonna d*uche. The problem, my dear, is not with them. It is a character flaw in YOU. You've decided you want to be swept away by superficial things — the feelings, the chemistry, the game. But you don't wanna play that game. Oh, right. You want to play it so bad you come back every time even after you lose again and again.
If this is you, you'll go out and look for the same superficial things again, thinking you'll find the right hot guy with chemistry this time, when all you do is switch from one dirt bag to another because you haven't changed what in you is causing you to want them.
It's this:
Looking for chemistry means you'll find a shallow, sexualized man who has practiced manipulating his effect on women all his life. And every bit of focus he puts into that, his smile in the mirror, the tone of his voice, his appearance and vibe, is investment he hasn't put into his character. It's a simple rule of life. You invest in image or character.
Guys who build their character usually don't have this image stuff down. They're not as cool or hot. They haven't mastered flirting. Because they're building what is right while you're focused on what feels right. They're building what is good while you're focused on what looks good. They're building what has internal value while you're focused on external appearance. They're building soul deep while you're focused on aesthetically pleasing, what's on the surface.
So you have to decide: do you want to be screwed over all your life by what you are currently attracted to, or do you want to grow to become attracted to what will love you for the rest of your life?
You have to decide if you want what looks good, feels right, and is external, shallow, surface level, or what is good, is right, and has internal, spiritual, deep value, but doesn't look the package. Because it hasn't practiced the packaged. It's invested all its worth into the substance within those paper walls.
I've found in my own life the more I search for the one, the more I lose the other.
Christian girl, if this is you, it's time to change what you value. Change what you seek. Trade in your version of an attractive, sexy, hot guy for a godly, strong, good guy. The kind five-minutes-ago you would never notice, but the rest-of-your-life you will thank you for forever.
Every man builds one or the other, exterior or interior, superficial or spiritual, image or character. And you can't have both. You have to choose.
If every guy you date is good-looking, 6'2, with a wide smile and a penchant to break your heart, it's about you. It's not him. It's you. You're the one who asks him to beat you at a game you pretend you're not playing.
Quit looking for sexy, cool, chemistry, and you eliminate the players and quit a game you could never win.
Decide God and character are the only two things. And nothing else matters. The rest is just warning signs. And when you see them — chemistry might be one — don't ignore your gut because he's hot and you want it to work out. Bias yourself against the guy with game, the hot one you want, and allow yourself a chance to grow.
You can still find attraction, but it will be based on something more substantial than chemistry. Then and only then, you'll meet a man of God you can build a life with. It will have chemistry different from the fantasy — and all the guys who practice it on a host of girls like you — but longer lasting. Two people sitting with a Bible, falling in love with a God who calls them to become deeper than they are, as they learn to love each other more maturely than they've ever loved anyone before. That is worth more than a feeling. Deep love with a guy like that is like nothing in this world.
(I've added a note in the comments for those who challenge the principle of image vs character or want a deeper look into it. Also, click the link for one of our most popular posts on image and character in the church called fake for Christ's sake.)
What advice would you add to girls in choosing the right guy?