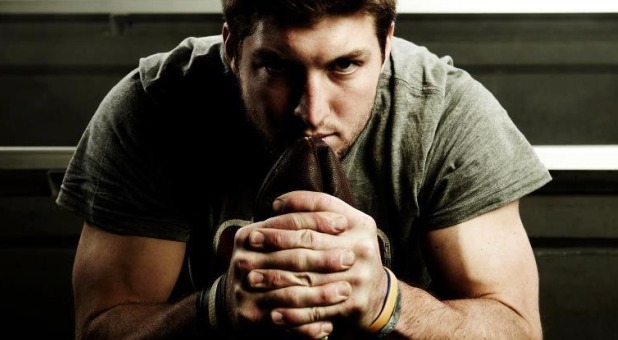 Your parents wanted to make you a clone of them. Didn't take. You rebelled. Your pastor wanted to make you a Jesus Freak. Didn't work. Toned that down. You fought and fought to carve yourself into a self-made man (or woman). But you couldn't drop one bad habit of biting your fingernails.
Your culture didn't do a thing — it didn't even notice you — and yet you jumped to become just like it.
You have the right to your own opinion. This is America, after all. But if you want to be right and be transformed into God's image, and not just have the right to transform him into yours, you can't believe anything like the culture. I repeat, you can't believe anything like the culture.
You have to reject it. You have to hate what it loves. You have to love much of what it hates. You have to be hated by it. There's no gray area. No room for opinions. No interpretations. Only right and wrong.
And if you disagree, the only way to do so intelligently is to reject God's Word.
Jesus calls you to be hated.
He doesn't wave, shake hands, and pander for re-election with a gospel that wins the majority vote. He doesn't flip on CNN or click Yahoo! News for tips on the hottest politically correct way to please the crowd. He points to a cross where he hung before the world. He says he'll draw all men to himself, not by popular vote, political pandering, or social opinion, but when he is lifted up from the earth.
In sickening, raw crucifixion. In mockery, scorn, rejection. In losing the popular vote, the election, and any hope of making it through prime time without being ridiculed by Cable News Network.
In being hated. And he calls you to do the same. To be hated.
In fact, he promises it. He begs for it. He politely asks you to please have the faith of a Lamb that was led to the slaughter and a Lion that roars against social standards that threaten the spiritual life of the church.
I'm not talking about non-Christians we love, no matter how they live. I'm talking about Christians in the church who conform Christianity into their own image. Even worse, who conform Christianity into the image of the ungodly culture around it. And God is sickened by it.
Don't believe me? Think Jesus would ride in the Jesse Jackson motorcade, applaud Michael Sam for his on-air display, and slip a check in the mail for Planned Parenthood? I dare you to find Scripture to back up your claim. I'd love it. If you can, I'll pare my nails and purr like your Jesus. But you can't, because it just ain't true.
So liberal Christianity — how we compromise to fit in and value the reasoning of the world — has to resort to smoke screens and distortion, a best attempt to whisk away the Word of God before you notice it. Sleight of hand in a now-you-see-it-now-you-don't slip of Truth from under your nose.
See this verse where God says men having sex with other men is indecent, degrading, and unnatural? That's Paul's bias. Take it out. Say they're born that way, so God must support it.
See this one where God says he delicately weaves every baby together in its mother's womb and plans each one's days before even one has occurred? That's just poetry. Babies are organic material with no meaning before birth. Let Mom kill it if she wants.
Or how about this verse where God says those who have sex outside of marriage (sexual immorality) won't inherit the kingdom of God? Well, you know, that's really talking about adultery, not two singles. Really? Then why does it also say adultery two sins later on the list?
And those aren't taken out of context. They are the context. Hundreds more verses back up a Christianity very different from the laissez-faire grace all the cool kids champion who want to be accepted by the world and stand up for its principles, and stamp Christian on it.
Look, perhaps they have good intentions, but they end up defending how the world lives, while compromising the character of the Father. And being quicker to admit our own sin than spotting anyone else's isn't enough for them. The church must call righteous what God declares sin. Until light is no brighter than the darkness.
Where exactly will we shine with that gospel?
We have a God who says "Come out from them and be separate." And a 21st Century church that responds, "The church needs to be more relevant."
And our golden calf is worse than the first.
But here's how I can prove liberal Christians, who distort the Truth about God to agree with the culture, are wrong:
Jesus said it. And Logic proves it.
Jesus says, "If the world hates you, keep in mind that it hated me first. If you belonged to the world, it would love you as its own. As it is, you do not belong to the world, but I have chosen you out of the world. That is why the world hates you. Remember what I told you: 'A servant is not greater than his master.' If they persecuted me, they will persecute you also. If they obeyed my teaching, they will obey yours also. They will treat you this way because of my name, for they do not know the one who sent me."
Please understand.
This is not talking about the church or the Pharisees. You can't turn this around and say, "Oh this judgmental, intolerant fool is the one he's talking about." No, he's referring to the world. The people. The cultures that hate him because he stands for everything their progressiveness loathes. Jesus — the exclusive, compassionate, loving God, not Jesus the inclusive, tolerant, nice guy pop icon.
That word "world" in the Greek is kosmos, meaning "the world."
The same word kosmos God so loved that he sent his Son to die for (that chose darkness over light), the same one that is passing away, the same one where weeds are sown from the evil one amidst the seed from God, and the same world that hates Jesus because he bears witness that its works are evil. That is denying him.
That — if you've adopted an inclusive, liberal worldview — you've chosen to align yourself with instead of God. Against God. And you think he's pleased?
Here's the mind-blowing logic.
If Jesus promises that the world will hate you, it is not spiritually possible, intellectually fathomable, or philosophically debatable for you to agree with the world. You can't. Not on a fundamental social truth or morally righteous level.
It just isn't logically possible. You HAVE to believe opposite of the world for Jesus' words to be true. When all things are considered, you have to be weighed uncool to Yahoo! News and CNN. And the college classrooms, entertainment industry, pop icons, and secular systems of this world.
In fact, the most intelligent way for you to analyze what you believe for merit, which is so simple I can't understand why I haven't heard anyone else say it, is to compare your beliefs to the culture. See how they line up. If you agree with what's cool today in society, you know you must be wrong.
If you disagree, or even — dare I say — are hated for it, there's a scripturally stronger statistical probability that you're right.
I'm not saying it's certain. You might be insane and think launching pet droppings into the neighbor's yard is perfectly fine. But it is a scriptural certainty if your moral compass points to the same latitude as the world's that you are definitely 100% wrong. Without question.
The Word of God says it.
And a huge segment of Christians go right along anyway and think that's love (and not judging).
The reason they fall into this trap is they forget the holiness of God.
We have a God who says, "Be holy as I am holy." Who is so perfect he couldn't travel with the Israelites because he'd destroy them from their sin. Who is so pure no one could go into the Holy of Holies, where his Presence resided, other than the High Priest once a year. With a rope tied to his ankle in case he died there, so they could pull him out without going in. A God so holy and good that, apart from the shed blood of Jesus — the perfect Lamb as sacrifice — no one can approach him.
What they mistake is God's grace can never be bigger than his holiness.
Moses asked to see his face, and God let him see his rear end.
Someday we'll all see God face to face. In perfect unity. We'll walk with him where there will be no sin or compromise — only joy.
Shouldn't we start now? Shouldn't we encourage others to do the same?
Tell your friends about God, an unbelievable, loving friend to sinners, who accepts you no matter what you've done. But also tell them about God who is holy and loves you so much he wants you to be like him. Set apart for God. For his glory. Point them to a God they can reverence, fear, AND adore and love. So when they see him, they'll know they've seen God.
Don't settle in your image of God, otherwise your friends may stop looking for a real one. You may find you do, too. Because it's a lot easier to settle for the god you see in the culture and decide he is enough. The one that's been crafted out of gold and set up by the world to lead you.