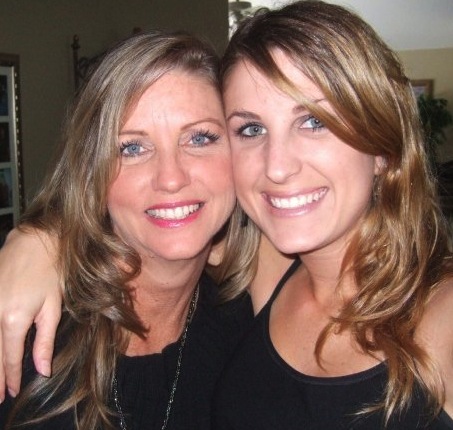 Dear Mom,
Thank you for being the best mother in the world. I know, everyone says that they have the best mother in the world. But no, really. Thank you for not throwing me out of the window as an infant. This means a lot considering I was up every two hours the first two YEARS of my life. Seriously, thank you. I know you had to sometimes escape to the car to get any sleep.
And, thank you for sleeping like this: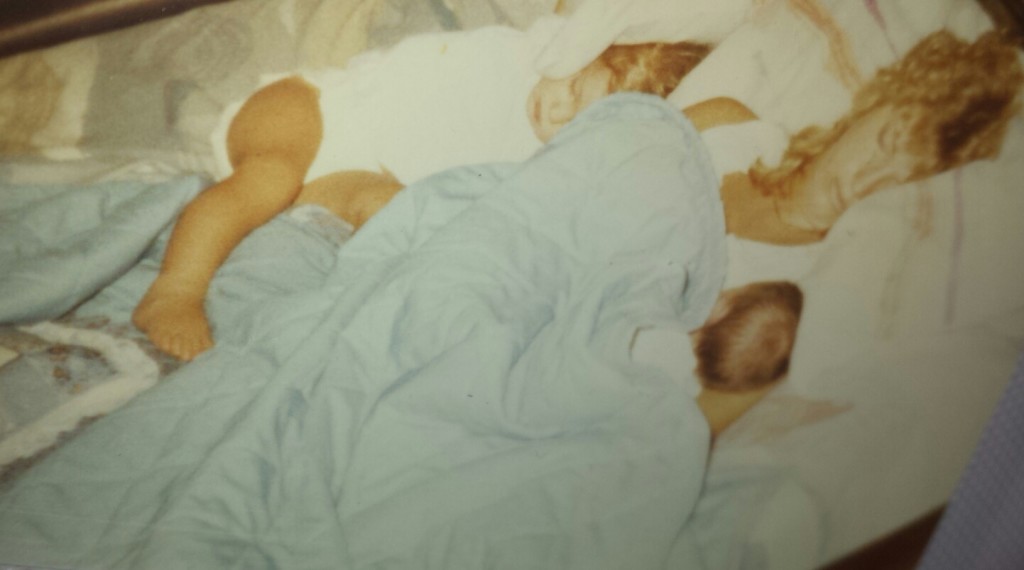 Thank you for throwing me the BEST sleepover birthday parties and for letting my friends and me wear your clothes, shoes and HORRID makeup! I'll never forget the super deluxe crayon set I got that year with my favorite color "magenta" included. Thank you for fixing my hair every morning…even through middle school. (This was because I was self-conscience about my ears and wanted them covered at all times). Thank you for telling Dad that I got my period right after I told you not to tell anyone!
Thank you for making all of my dreams and desires (within reason) come true. You supported me even when it was tough. Like when I decided to move to Peru as soon as I graduated from high school. Then asking me when I got back if "hola" means "goodbye". Thank you for preparing me for the "real world". For teaching me responsibility in the work place. For teaching me about dating. Because you had a MILLION boyfriends in the past. ;) Maybe that's why I rarely dated!
Thank you for supporting me on the biggest day of my life. My wedding. You made my DREAM wedding come to pass. You may have not cared much for the man I chose to marry at the time, but what mom wouldn't have a hard time with their first daughter getting hitched?! (Btw, I love the movie Hitch.) I do have to say that I smoothed the path for my sister when her time came! She still hasn't thanked me for that.
But, the moment I will never forget is when, almost two years ago, you looked at me with one hand behind my head, tears in your eyes and said, "I am so proud of you, sweetie." You had just gotten through holding up one of my legs as I pushed out my first-born son. After everything YOU have done for ME, YOU were proud of ME? It was a moment I will never forget. You see, for the first time I understood what it was like to be a mother. It was the start of learning how much you love me. Learning how much you have SACRIFICED for ME. And now I understand what love is.
I don't think we have the capability to understand how much our parents really love us until we have children of our own and feel that same love toward them.
Being a parent is not easy. Because love isn't easy. Love is a sacrifice. It is commitment. It forgives. Love never gives up. Love gets hurt. Over and over again. Love believes the best. Love desires the best for our lives. (I'm not that wise, I stole a lot of these from the Bible.)
Mom, I wouldn't be able to afford to give you the kind of gift you deserve. Your role is irreplaceable and it always will be.
If I have any gift to give you, it is this:
Mom, you are beautiful. You're gorgeous. Even with the newly forming wrinkles and reading glasses that are always on top of your head. You are strong. You are caring. You put everyone else's needs before your own. Although, sometimes you need to care for yourself. I know the world has tried to bring you down, but you still stand. You're important. You're invaluable. You cannot be replaced in this family.
I love you. And I still need you.
Your Daughter.
—
Please add a memory, trait or personal story about your mother in the comments section below. I'd love to hear about the special woman in your life!