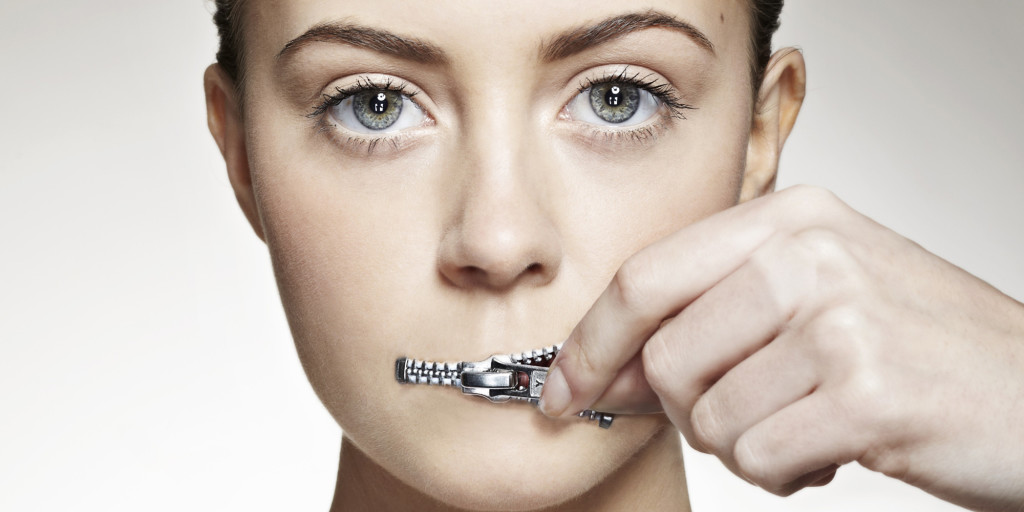 Part of Christian maturity is knowing when to shut your mouth and walk away. A lot of it. Whole beatitudes are lined up along the back wall of your mind like homecoming dance outcasts in a high school gym, all hoping you won't make a fool of yourself again this time. Lilies in a field somewhere in your imagination are clothed in nothing but perfection — swaying to and fro to the tempo of your moods, outshining even Solomon in his new duds — while attempting to coax you to serenity over burnt coffee and toothpaste in the sink.
Sure, there are times you need to stand up and fight, shout for the unheard, rally for the oppressed, become a force for justice. And other times you need to sit down, put that temptingly tasty foot back onto the floor — as far away from your mouth as possible — wipe that stupid look of a person about to devour his own toenails off your face, and hope no one asks if you'd like to follow it up with a dessert of humble pie and mouthwash.
So when does a mature Christian speak up and when does one keep silent?
Rather than take it up with the court of popular opinion, let's consult the Almanac:
Do not give what is holy to dogs, and do not throw your pearls before swine, or they will trample them under their feet, and turn and tear you to pieces. Matthew 7.6
1. Time Number One — If the People Around You Are Morons
God doesn't want you to share every pearl that floats across your pretty tongue. If your wisdom will help a person, share it and glorify God. But if it would be used to manipulate or hurt others, such as explaining to guys who have no moral compass how to get girls, keep that pearl clammed up tight and shiny, baby. Or if you're speaking to fools who would despise you, don't expound on the secrets of the kingdom. They're not going to appreciate your speech about the beauty of a godly marriage or the joys of tithing if they haven't accepted the message of a crude cross first.
Even a fool who keeps silent is considered wise; when he closes his lips, he is deemed intelligent. Proverbs 17.28
2. Translation — You're Kindof an Idiot, So Shut Up
Those times when you have no clue what you're talking about? Those are exactly the times to stroke your chin slowly, sit stoically in the corner, and not say a word. Don't open your mouth; it can only get worse. Sure, if you have the insight a friend, acquaintance, or group of associates needs, giving a timely message can be worth gold. But if you don't, rather than beg the question of your intelligence and erase all doubt, play the strong/silent type and you'll look like an old, wise sensei who holds the world's secrets in the palm of his hand.
A prudent man conceals knowledge, but the heart of fools proclaims folly. Proverbs 12.23

For lack of wood the fire goes out, and where there is no whisperer, quarreling ceases. Proverbs 26.20
3. Nugget Number Three — You're Telling it to the Wrong Person, You Boob
Sometimes you know the exact right thing to say, but you tell it to everyone besides the person who needs to hear it. That's kinda like starting a fire in the woods and walking away. The funny thing about sparks is they start fires. People are the same way. If you chuck a flaming log at your friend you'll find your own house is the one that burns down. As an aside, people usually say they don't like drama if they're the ones who start most of it. Circumvent that, go directly to the person you have a problem with; tell no one else. And you'll find people like sitting around your campfire rather than throwing you in it.
A fool gives full vent to his spirit, but a wise man quietly holds it back. Proverbs 29.11
4. Hey Buddy — You Don't Have the Right to Say Everything You Feel
If you want self-expression, try a watercolors class at the Art Museum. But when exercising the right to share your feelings, use restraint. You have to be wise about when it's appropriate. Consider the following scenarios. When you've been asked multiple times not to share the same opinion…it's not appropriate. When the person isn't at the maturity level to handle what you have to say and it would cause a world war…also not appropriate. Even if your advice or feelings would really help but the person is unwilling or unable to listen, sadly, pray for them and trust God to open their heart.
Above all, love each other deeply, because love covers over a multitude of sins. 1 Peter 4.8

5. The Answer — Love Means Letting Go of the Little Things
There are legitimate times to share a wound with a loved one whose hurt you. But other times, when you take a deep breath and realize it may burn more bridges than build them, it's probably best to employ God's greatest secret weapon: love. Letting it go is exactly what love covering over a multitude of sins is all about. It's forgiveness without receiving anything in return. Sure, conflict resolution is important, even essential. But when a person just doesn't have the emotional maturity to go back over a wrong, letting love cover over the sin, rather than uncover it, is a powerful thing. It's a lot like a Man who hung on a cross for you.
Hey, if you want, put up your gloves and step into the ring. But perhaps sometimes it's better to say, as David did, "Set a guard, O Lord, over my mouth; keep watch over the door of my lips!"