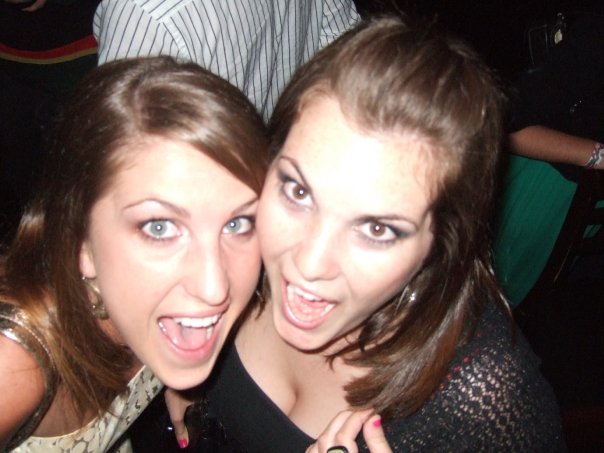 I think it's the one song that as a single girl we get excited about and rush to the dance floor at a wedding. "If you liked it then you shoulda' put a ring on it." Then we're like "YEAH! I'm single! Whoah oh oh, oh oh oh, oh oh oh, oh oh oh."
Then every other day we're like, "Being single sucks."
Then on Valentine's Day we're like "Happy Single Awareness Day B**ches." (I don't cuss, I promise. I just feel that it goes with that.) Or we rant about how it's just another Hallmark holiday to make a ton of money. It's rare to find a single person who enjoys Valentine's Day. I did see one single person on my Newsfeed last night who said she likes the day. And she's single. You know what? GOOD FOR HER.
I celebrated my first Valentine's Day at age 24. I mean, I always got a super cute little package from my sweet mommy. She always reassured me that I was her Valentine.  Thank God for mothers like that. It makes the day slightly less unbearable. So back to my first Valentine's Day…I had been dating this guy for about 3 months and he set up this super romantic night for me. It was everything I could have dreamed. I figured THIS must be what EVERY couple experiences on this day and why it really is a big deal. I had been single my whole life. (I even had my first kiss at 24. Lame, I know.) The next year he cooked me dinner at his place and we danced in the kitchen right in front of the window for the whole neighborhood to see. It was a nice evening. Later that year we ended up married and for the next two years I was pregnant on Valentine's Day. I don't remember a single thing about those days. I was probably vomiting with acid reflux.
As this Valentine's Day approached, I started to think about how much pain and longing I felt on Valentine's Day as a single person. Why couldn't I have a Valentine? Why does everyone get so excited about the celebration of a saint? A saint that I have no clue about. Who was St. Valentine? Idk.  And no, I'm not looking it up. Maybe I will once my kids are old enough to talk and ask me. Then I will be forced to find out. I think most people who celebrate this day don't even know who the saint is. It's just a day to ask someone to "Be Mine." With social media and so many people posting statuses and pictures, it can make the day even more difficult. As someone just mentioned to me, there have been a lot of bitter statuses out there already.
Please, take this day to celebrate the ones you love. The ones who have always been there for you. Celebrate your family. If you're a single mom, celebrate that beautiful child you have. You are BEYOND blessed, single mom. If you are just plain single, like I always was, then buy yourself some chocolate and spend some time with your mom. She, after all, was your first Valentine. (If you live in my hometown, then I recommend How Sweet It Is Chocolate Factory and get a dark chocolate covered potato chip.)  Or, just don't celebrate it. There's nothing wrong with that.
Because I have a secret for you.
Singleness is a season. It's important to know what kind of season you're in. For example, I'm in child-rearing season. I'm frequently pregnant. I change a lot of diapers and nurse a child. I have about 25 pounds to lose and stretch marks that I'm sure will never go away. But, it's a season. It has its downs, but it has some AMAZING ups. I look back at being single. It had its downs, especially on Valentine's Day. But it also had its ups, like getting to charge the dance floor to Beyonce. Know your season and embrace it. Seasons change, and you don't get them back.
So, to all my single ladies, NOW PUT YOUR HANDS UP!